40 and older riders on vintage MX motorcycles
Our club has Vintage MX events once a month at the Hollister Hills Vintage Track
Can-Am, CZ, BSA, Bultaco, Greeves, Honda, Husqvarna, Kawasaki, Maico, Triumph, Yamaha, AJS, Penton,
Our 2023 schedule is available!
We have a gallery as well and an image upload utility (new version). You can also head over to our
Google Group page (members only).
Have a look at Vintage Motorcycle Websites
Have a look at event videos
Check out the latest Hollister Weather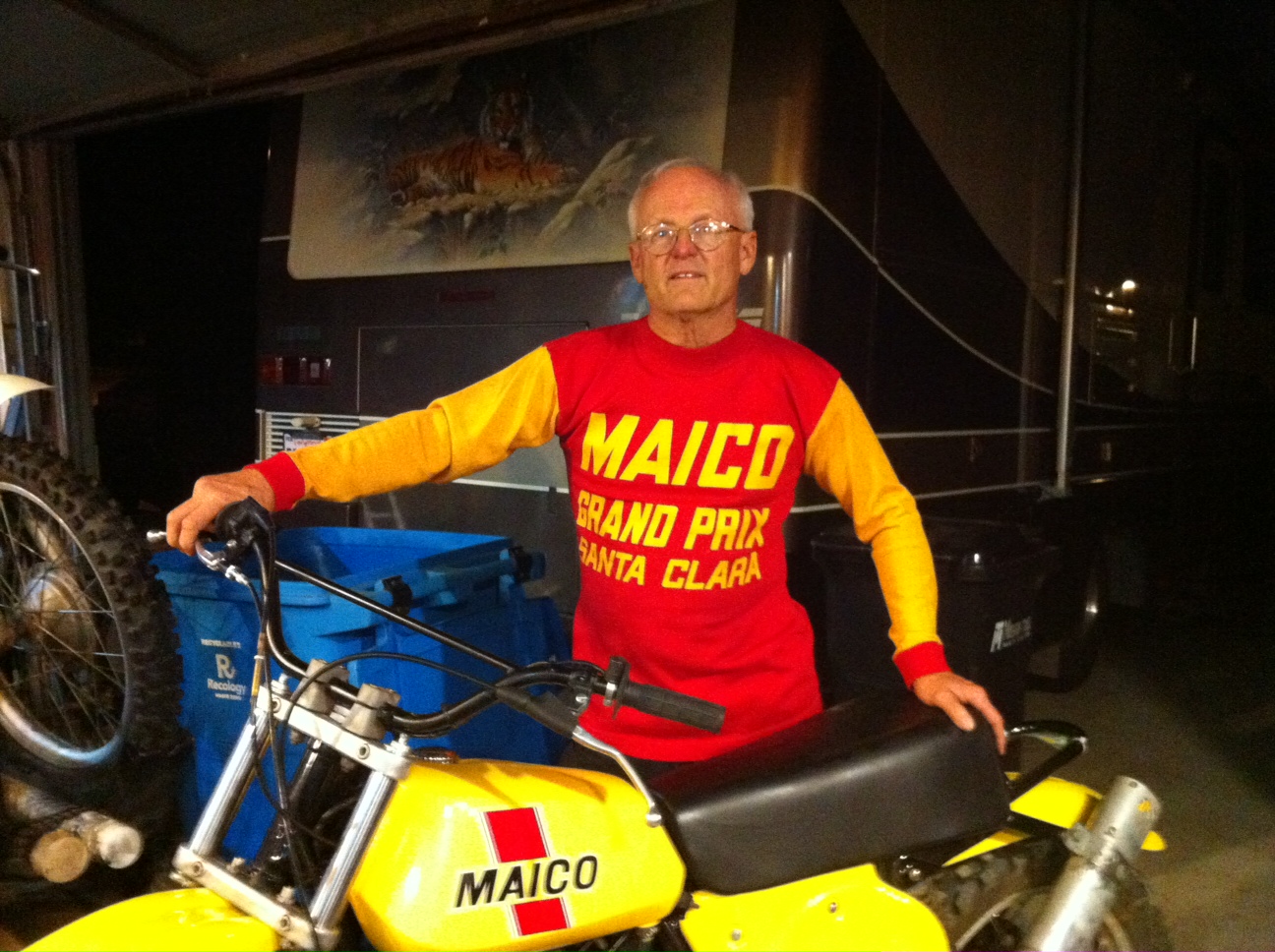 For more information, contact group president Frank Vest at (408) 655-8549.
Membership dues of $40.00 are collected once a year in January. Membership dues only pay for about 1/3 of our annual operating expenses. At each event we put out a donation can for members to put in money in. $10-$20 dollars is a good amount from each rider. I personally put $20.00 in the can for each event. Once somebody put in a $100.00 bill. The rider must have had a good time.
We only have a few rules for our club members: Everybody should have a good fun time riding their old vintage bikes. No rough riding please. All members should help put on one event per year. This can be as simple as helping with the scoring or flagging. The senior members of the club will usually act as the sponsor of their event.
Each event will consist of running the basic classes: 125cc, 250cc, 500cc, and one OPEN class. The open class is open to all Vintage bikes.
Bikes should be 1974 or older MX dirt bikes. We also allow mostly stock XR100's of any year. No BBR150CC XR's please
We also flag off the starts in groups of skill level. Novice, Intermediate, and Expert.
We ask all of our riders to be sure to have fun and ride safe.
The sponsor of each event will determine the amount of laps to be run, and also if they want to have a special moto. Special motos could be post vintage types of mx bikes, foo foo bikes like the CRF230 and TTR230, or our exciting Tag team event.
Some of the sponsors will provide lunch after the event for all the riders. This is not required, but a nice touch.